MAYFIELD, KY — Four Rivers Indivisible, a voluntary political organization, plans to publicize a Kentucky ballot measure regarding abortion through a voter information center.
The Voter Information Center will be held at the Mayfield-Graves Gourd Patch Arts Festival on Saturday, September 17.
The group will have free items, like handmade buttons and fans, with a focus on "Vote NO on 2".
"Vote NO on 2" refers to Kentucky's Constitutional Amendment 2, the amendment to remove abortion rights from the Constitution, which will be on the ballot on November 8.
Constitutional Amendment 2 would amend the Kentucky Constitution to declare that nothing in the state constitution protects or guarantees the right to abortion or requires the funding of abortion.
A "yes" vote supports the amendment to the Kentucky Constitution. A "no" vote opposes the amendment to the Kentucky Constitution.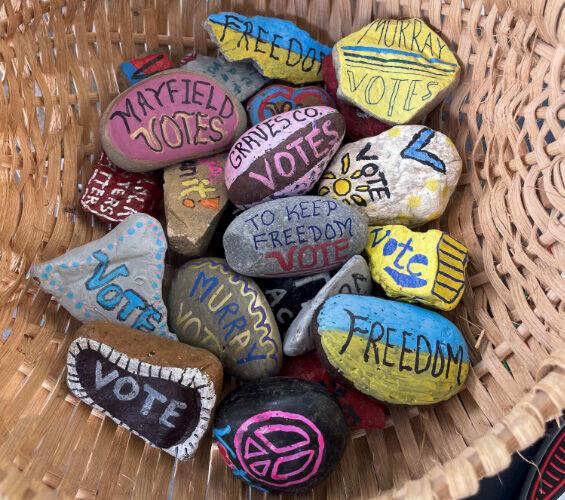 Four Rivers Indivisible says it is one of more than 6,000 grassroots Indivisible groups nationwide "dedicated to promoting and defending democracy and supporting progressive change in America to help all citizens ".
The festival will take place from 9 a.m. to 3 p.m. at the Graves County Co-op Extension at 4200 SR 45 North in Mayfield.
RELATED COVERAGE: McCracken County 'Stop the Lies' Billboard Posted in Memory of Late Capitol Officer, Group Says